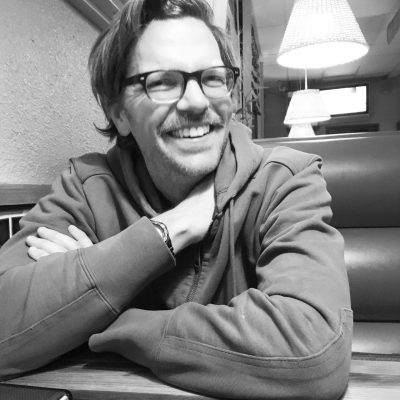 Drummer, Bassist, Guitarist, Songwriter, Sound Sculptor, the list of things I attempt to do is comically long, and that doesn't even include trying to be a loving and attentive dad, husband and son!  You might either call me an aspiring polymath or an inveterate dilettante.
You can find me around New York City playing in bands such as Slavic Soul Party! (since 2007), Zemog el Gallo Bueno (since 2007), Greek Judas (since 2016), Mustafina (playing bass) or on tour with Kultur Shock (since 2002). Or in my basement recording music, producing videos or building mic preamps.
Often I'm at Barbès in Park Slope, where Slavic Soul Party! has had a Tuesday night residency since 2004.  Occasionally I wear a donkey mask.